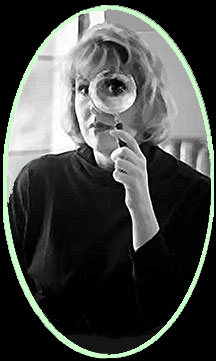 The original plan was to try and post weekly. You know, keep it fresh, keep it lively--give the folks at home a reason to check back. Gulp. Easier said than done. It's gig season--which I love, don't get me wrong. What could be more fun than hanging out with my sisters (okay, Cousin George is pretty entertaining too, and that GRANT! What a wild man!) and singing our hearts out--not to mention drinking beer and hearing how wonderful we are by people who have clearly been drinking more than us. (I'm kidding, because there is nothing more flattering than the instant and heartfelt appreciation of the audience at live performances.)
The gigs are just part of it. I had to wrap up one book, do the revisions on SONNET OF THE SPHINX, and plot out three other projects that I hope to finish before the end of the year. There was that article due to
Mystery Readers Journal
and book reviews for
I Love a Mystery
, and the online
Buzz Your Book
course I'm taking. And you know, between all this, there is THE GROOMING.
I mention The Grooming because Mr. Thrilling finds my daily routines a never-ending source of merriment (though I am quite confident that he appreciates the results). Yes, the rafters ring with hilarious comments on the heavy equipment and hazard signs that fly up when I am...er...grooming. What can I say? I enjoy being a girl.
So anyway, safe to say, I've been busy. Not, however, too busy to shop.
I have to keep reminding myself that I do not need to buy every old mystery every written--only the ones that interest me. Well, maybe not even every single one that interests me, because that would lead back to every old mystery every written. You really can't tell if they will interest you until you start reading.
The latest eBay haul is four, count 'em four, rather nifty paperbacks.
CHARLIE CHAN CARRIES ON by Earl Derr Biggers. A Pocket (ah, my own publisher) Book (cute little kangaroo with reading glasses logo on back). This was the 10th printing (1945) for Pocket alone. The thing had been printed about a zillion times before, which gives you some idea of how popular the gentle and genial Asian sleuth was (even in war time).
Charlie Chan--the films at least--has come under some heat from the "Asian Community" (like there could ever be such a thing--as if all Asians believed or thought the same way on any issue--anymore than the so-called "Irish Community" are as one mind and one heart). One sore spot is the fact that Chan was portrayed by non-Asian actors (which I sort of agree with, but news flash, Jack Palance, Ricardo Montalban or Rock Hudson were not of Native American extraction either--and Linda Hunt is not actually a half-Chinese male--and here's a shattering thought:
movies are make believe
). And there's also the complaint that Chan was stereotypical, which is like complaining that Sherlock Holmes is a stereotypical Englishman or Jane Marple is your stereotypical silver panther.
But I digress...
It will be no surprise to hear that I love the Charlie Chan movies (the earlier ones, when they still had a plot and some writing), and I'm fond of the novels too. CHARLIE CHAN CARRIES ON was the first Charlie Chan novel I ever read. I was probably about eleven. If you're at all familiar with Charlie you realize that "carries on" does not refer to any wild behavior on the part of our hero.
As I recall this one starts out in London with Chief Inspector Duff of Scotland Yard investigating the murder of an American industrialist on a world tour. I was shocked and astonished when midway through the novel, Duff gets injured (I believe in the movie version he actually gets KILLED) and Charlie Chan takes over. This was the very first time I had read a novel where the main character (or the character I innocently believed to be the main character) was abruptly sidelined in favor of another character. It would seem that the importance of the title escaped me.
Anyway, I've read a number of the Chan novels, and I still think this one is the best. Granted it's possible that I wasn't the most critical reader at age eleven.
Next up THE SAINT GOES ON. (There are a lot of Saint novels floating around on eBay for anyone interested.)
The Saint novels, of course, were written by Leslie Charteris, and I still haven't managed to read one! In fact, I've had to confine my reading to books I'm going to be reviewing for
I Love A Mystery
http://www.iloveamysterynewsletter.com/
Just finishing up Sara Paretsky's FIRESALE and Harley Jane Kozak's DATING DEAD MEN. The Kozak book is especially entertaining. I say this with a measure of irritation because she's an actress, so what the hell is she doing writing mystery novels? But I guess this could be said about folksingers who take Crimeland detours. Anyway, the book is tres amusant, and I've already purchased her next one.
None of which has anything to do with The Saint. The Saint (always nice covers) is a New Avon Library selection from 1943. It actually seems to be three short stories or possibly novellas. In "High Fence," "the Saint matches wits with that daffodil of the Metropolitan police force Junior Inspector Pryke..." (Does "daffodil" mean what I think it does? Does "Pryke"?) In "The Elusive Ellshaw," "there follows quite a bit of shooting and a canoe ride." (Sounds like my life with Mr. Smith.) And then we have the "Frightened Innkeeper" whereupon "the Saint and his bodyguard Hoppy tangle with the red-faced man, and the mystery of the broken down motor truck." Ugh. The Mystery of the Broken Down Motor Truck? That's not fiction, that's the very sort of thing I read fiction to escape from. In later cases did the Saint tackle Dishwashers with Leaky Seals and The Can-opener That Went Kaput?
I vaguely remember
The Saint
TV show from my misspent childhood. I had no idea what was going on, but I thought Roger Moore was very handsome--I liked that twinkle in his eye. I didn't mind him as James Bond, either, he brought a sort of lazy affability to the paid assassin gig.
The best looking of the bunch is THE DRAGON MURDER CASE by S.S. Van Dine. This one's from Bantam in 1949. Great cover by A. Freudeman. "DEATH lurked in a moonlit pool!"
But you know, DEATH is better than what some folks pick up in moonlit pools--particularly hot tubs.
Very interesting comment on the back: "This low-priced Bantam book, complete and unabridged, is made possible by the large sale and effective promotion of the original edition, published by Charles Scribner's Sons." (With an even better cover, by the way.) Doesn't that seem like an odd thing to share with the reading public?
(Mr. Thrilling's opinion is that this is because in the good old days reading paperbacks was considered low brow.)
I've never been a big fan of Philo Vance, with his "ice-cold brain" and numerous affectations. When I pulled this one out of the box, Mr. Thrilling quoted Ogden Nash: "Philo Vance needs a kick in the pants." Very possibly, but since this is the title I'm most familiar with (I think William Powell played Vance in a movie version) I'll give it a shot. If I keep picturing Vance as Bill Powell all will be well.
"That sinister and terrifying crime which came to be known as the dragon murder case, will always be associated in my mind with one of the hottest summers I have ever experienced in New York."
Had I but known!
Next up, THE CAT SAW MURDER by D.B. Olsen. A Dell mapback (woohooo!) Murder at a beach house. I like this already.
D.B. Olsen also wrote CATSPAW FOR MURDER, THE CAT'S CLAW, ETC. A kitty fetish, I guess.
"Detective Lieutenant Stephen Mayhew has been heard to complain that the murder of the Sticklemann woman was the damnedest case that he ever met up with; that solving the thing was like working a jigsaw puzzle upside down and backward; that it got progressively worse as it dragged along; and that it set him at such insane tasks as pulling hairs out of Miss Rachel's cat (ah, the cat appears in the very first paragraph!) and forcing a timid fat woman to scream (pretty thrilling stuff, I must say). He has said with embellishments, that he hated the thing from beginning to end."
I surely do hope this does not foreshadow my own reading pleasure.
And last but not least, THE OPENING DOOR by Helen Reilly. Also a Dell mapback (1944). Reilly (per the wonderful site known as A Guide to Classic Mystery and Detection) "was a prolific author of mystery novels, whose career stretched from 1930 to 1962. Her books feature New York City police Inspector Christopher McKee. They were among the first American novels to stress police procedure."
"The murder didn't take place until after 7 p.m. on the night of December 2nd." Sort of a crisp understated way of getting the body on the first page.
So there we have it. And one of these days maybe I'll have time to actually read them...